How to add a Catalogue widget
How to add a Catalogue widget
The Catalogue widget allows you to create an order app. Just like in a webshop you can add items.
Excel file
Create an Excel file with the next columns: id, name, description, and priceExVat.
Optionally there are thumbnails, photo, and vatRate.
You can add as many columns as you like. These will be visible on the product details page.
Photo and thumbnail can only be added as URL's, so these are only shown if your mobile device has an internet connection.
Save the file with a .xlsx extension.
Data Source
Open the online platform and log in.
Go to the tab Data Sources.
Click Add a Data Source.
Give the Data source a name.
Select Excel and upload the file you've created.
Click Save.
Catalogue widget
Open your form.
Go to the Installed widgets.
And enable the Catalogue widget in the Marketplace.
Add the widget to your form.
Give it a name.
Select the Data source.
Choose the columns you want to have visible in the app.
Choose the currency.
Click Save.
In the app the Catalogue widget looks as following. Choose the number of products you want to order. And the costs will be added.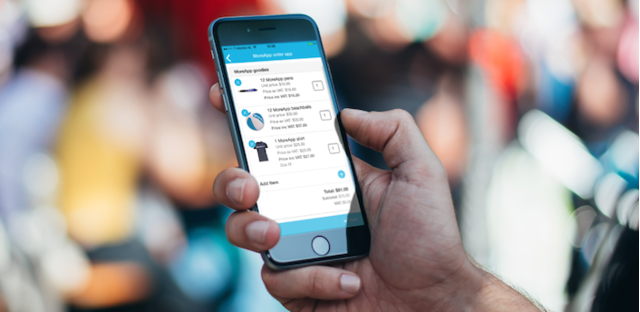 Are you a developer? Create a widget and add it to the Marketplace!
Go to YouTube and hit the red Subscribe button to ensure that you will be the first to receive the latest tutorials!
Back to overview