How to resend a registration
How to resend a registration
How to resend a registration to receive the correct email and PDF?
Resend registration
It may happen that a user fills in a form without the email or PDF configured properly. The consequence is that the email with the PDF is unreadable or does not arrive, but there is a solution! You can resend the registration so that you receive the correct email and PDF. Follow these steps to send the registration according to the last email and PDF configuration. Pay attention! If there is an error in the email or PDF configuration is, first change that before you resend the registration.
Go to the platform and login
If there is an error in the email or PDF configuration, first edit it under the Email tab
Click Save & Publish
Then go to the Registrations tab
In the last column, click on the eye icon
Here you can see detailed information about the registration, at the bottom you will find the Resend registration button
Click the button and the PDF will be regenerated and sent according to the last configuratio
Pay attention! The same number of credits will be re-charged for processing the form
An email is sent to the entered email addresses
If hooks are installed, they are also processed again
Refresh the app, update your forms
Before you fill in a new form, it is important to update the forms. Do this by refreshing the folder overview in the app by pulling down to refresh.
Open the app on your smartphone or tablet
Go to the folder overview
Pull the screen down (pull to refresh)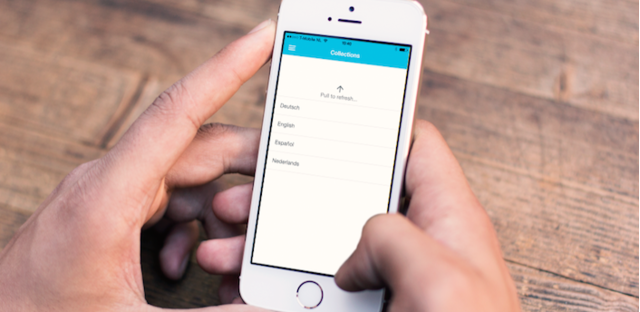 Do you want to be the first to receive the latest tutorials? Go to YouTube and hit the Subscribe button.
Back to overview