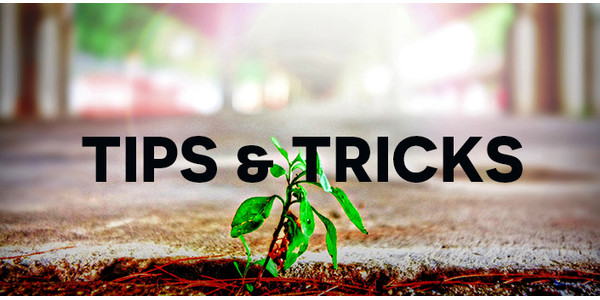 How to place a form on the Marketplace
How to place a form on the Marketplace
In the Marketplace next to widgets and hooks, you also find forms that you can use. Do you want to share your form with others? Place the form as a template on the Marketplace.
Place a form
Go to the online platform and log in.
Go to the form.
Click on 'Place form on Marketplace'.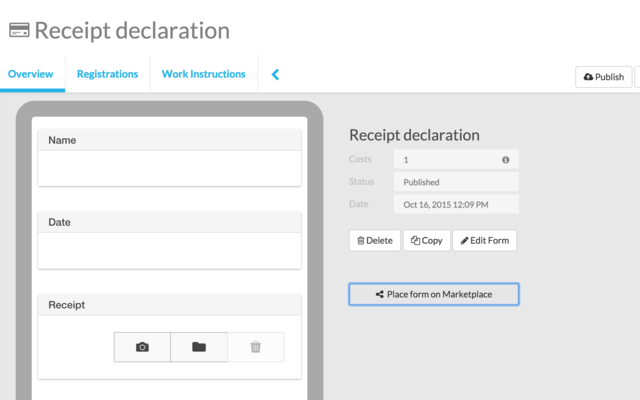 Fill in the necessary information.
Add a logo and optionally the price.
You can always change the information.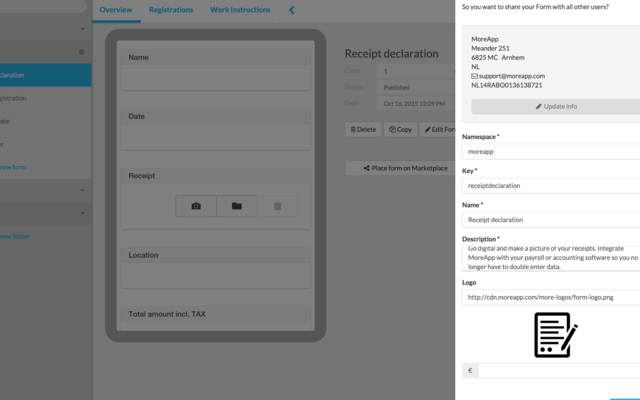 You can always remove the form from the Marketplace.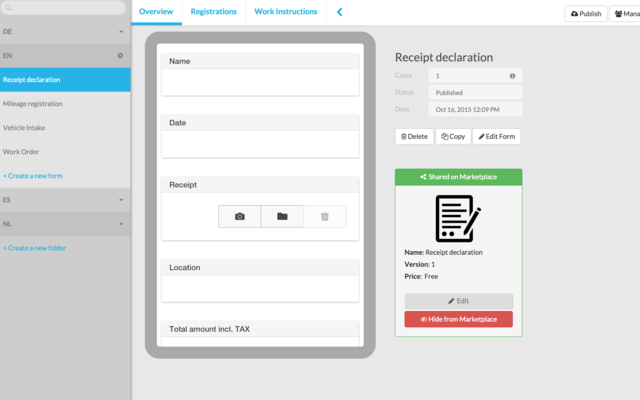 Your template is now available in the Marketplace under the 'Forms' tab.
Download a form
Go to the Marketplace, log in, and click on the form.
Click on 'Install'.
Go to the online platform.
Click on 'Create a new form'.
You can find the installed forms at the 'Installed' tab.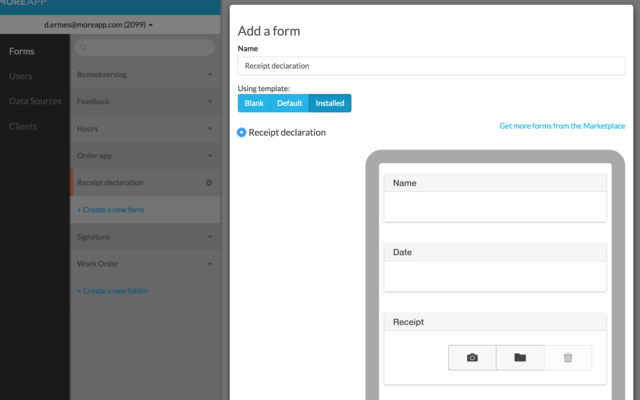 Pay attention: You can only place forms on the Marketplace with default widgets from the Form Builder.
Do you want to be the first to receive the latest tutorials? Go to YouTube and hit the Subscribe button.
Back to overview