How to add a subform
How to add a subform
With the Subform widget, you can repeat adding parts to the form. For example, filling a table with data about materials used, hours worked, photos or building parts.
Subform widget
Go to the MoreApp Platform and login.
Open the Forms tab and click Edit form.
Drag or double-click the widget to add it to the form.
Click on the widget and give it a name (label).
Add the button text.
Now you can create a subform.
Click on the plus and give the subform a name.
The screen moves to the subform that you can fill with widgets.
Placeholders
Click on the pencil to edit the Subform widget.
Use placeholders by clicking on the blue buttons or insert any descriptive text of your choice. This information will be shown as a summary of the subform.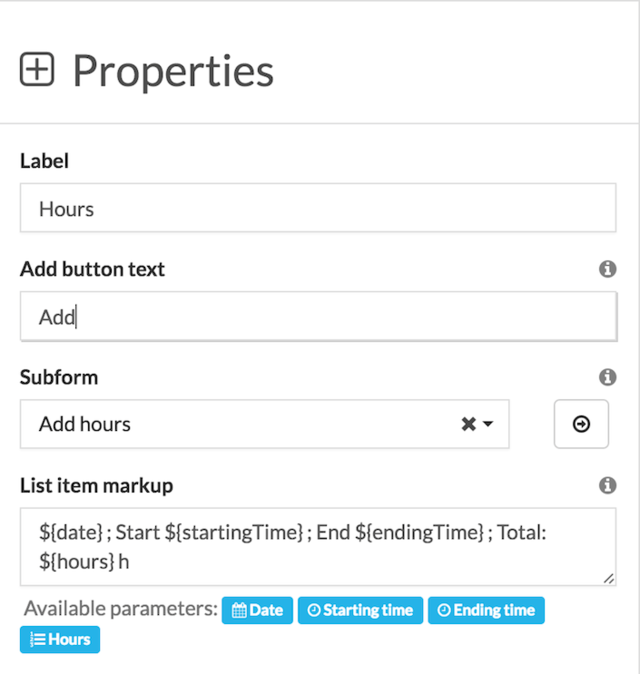 Minimum and maximum
Determine in advance how often the subform will be used by setting a minimum and / or maximum.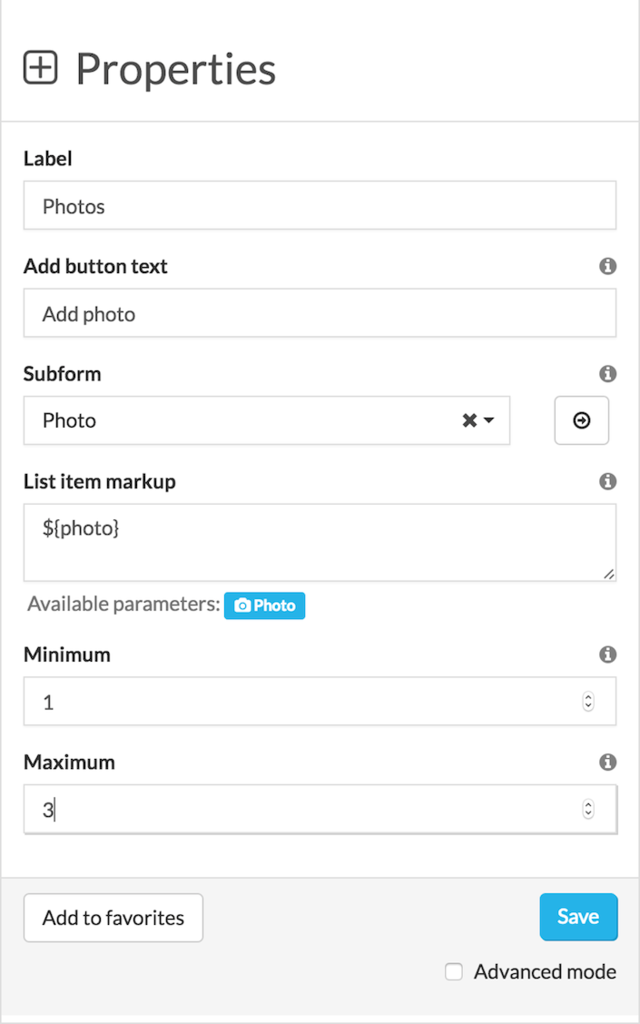 Credits
Using subforms won't cost you extra credits!
Do you want to be the first to receive the latest tutorials? Go to YouTube and hit the Subscribe button.
Back to overview