Form Builder
Quickly and easily set up digital forms using the MoreApp Form Builder. No coding is needed. Just easy dragging and dropping to set up professional mobile forms. Find templates in the MoreApp Marketplace and configure them to your own liking. How fast can it go? Within 10 minutes you can have the forms app ready to use to fill in work orders, surveys, visit reports, inspections, and every other digital business form.
You only pay for the use and testing is free!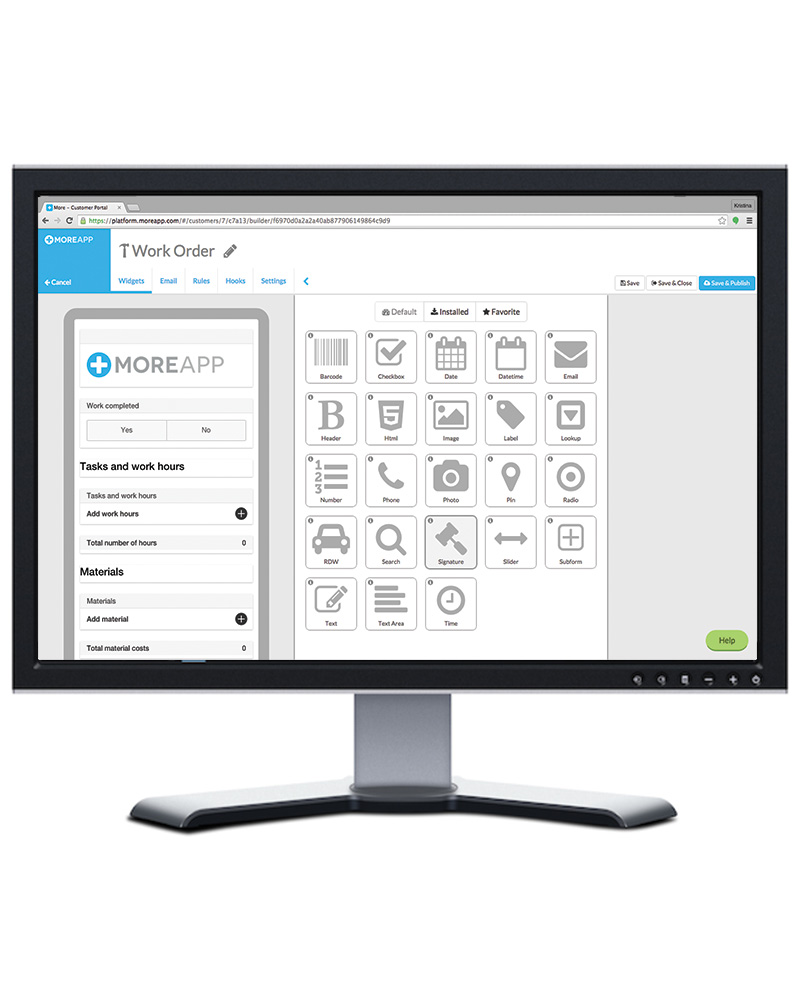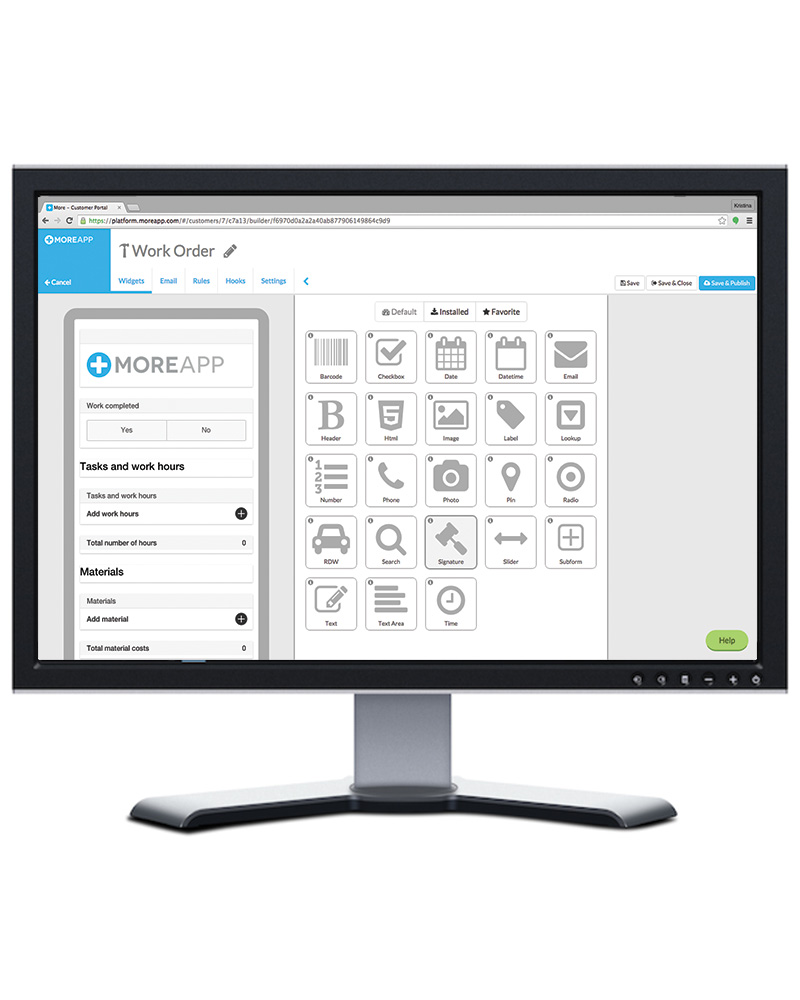 Choose a template or start from scratch.
Configure the forms using a variety of widgets.
Import customer and material data.
Publish forms to our forms app or share via direct url.
Set up an email with a PDF or Word report.
Integrate with any IT system.