Order app
Use our order app to quickly and easily create your own digital order forms. Show your products, latest news and offers. Import customer data and integrate with CRM or ERP. You only pay-per-use and testing is for free!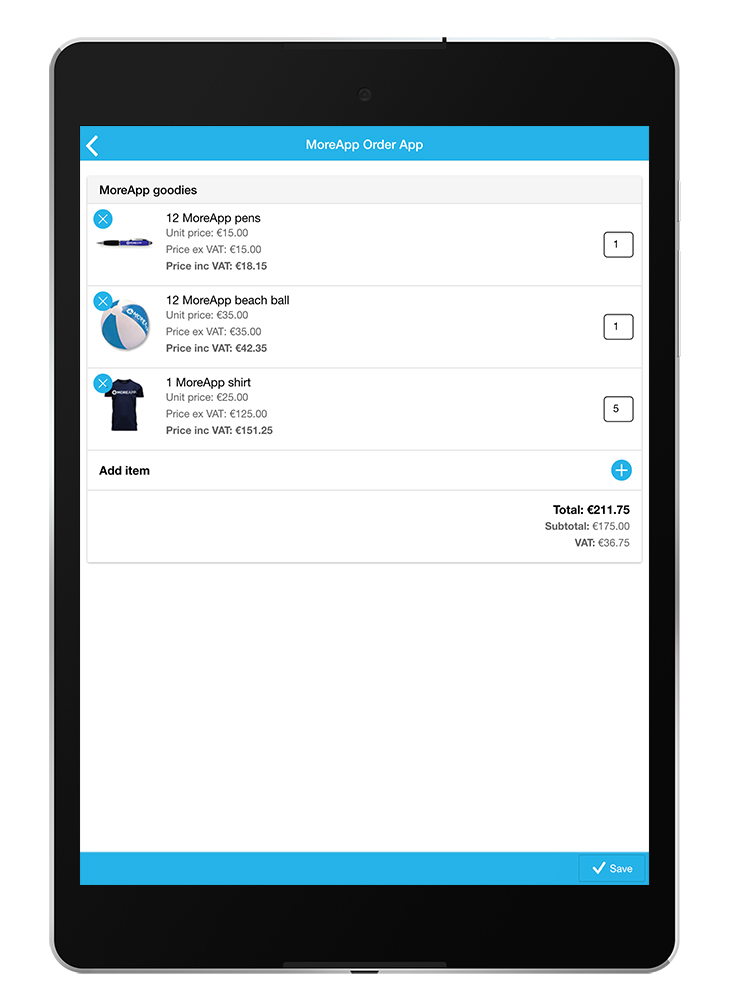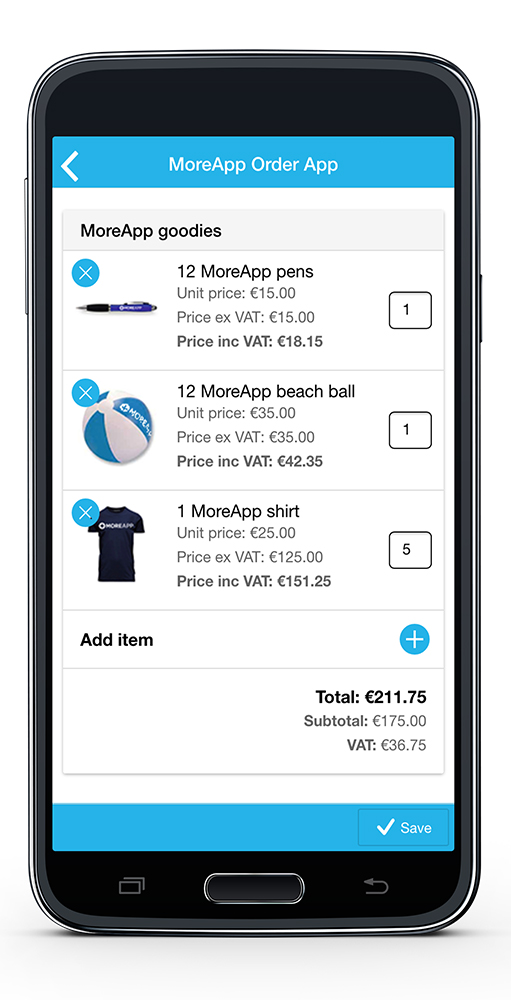 Automatically insert the date, time, and GPS location.
Add your product catalogue.
Import your customer data.
Send a PDF report to the customer.
Integrate with ERP or CRM software.