Time Tracking App
Build your own time-tracking forms quickly and easily with the MoreApp Form Builder. Capture work hours, breaks, and mileage on the go and integrate with your existing payroll or accounting software or any other IT system.
You only Pay-Per-Use und testing is for free!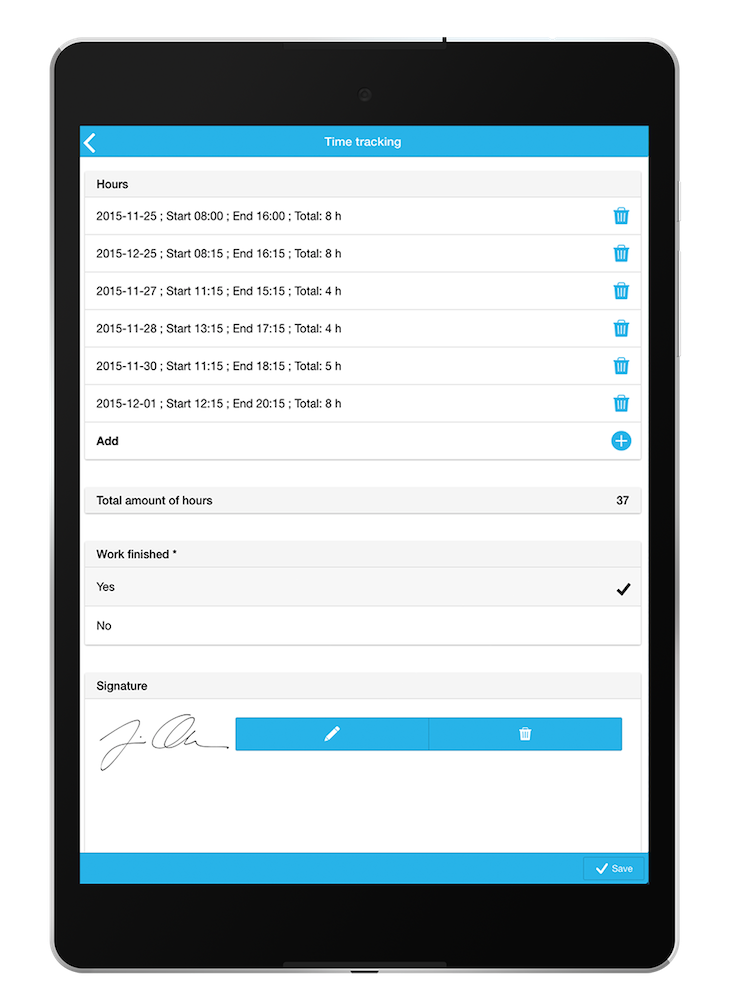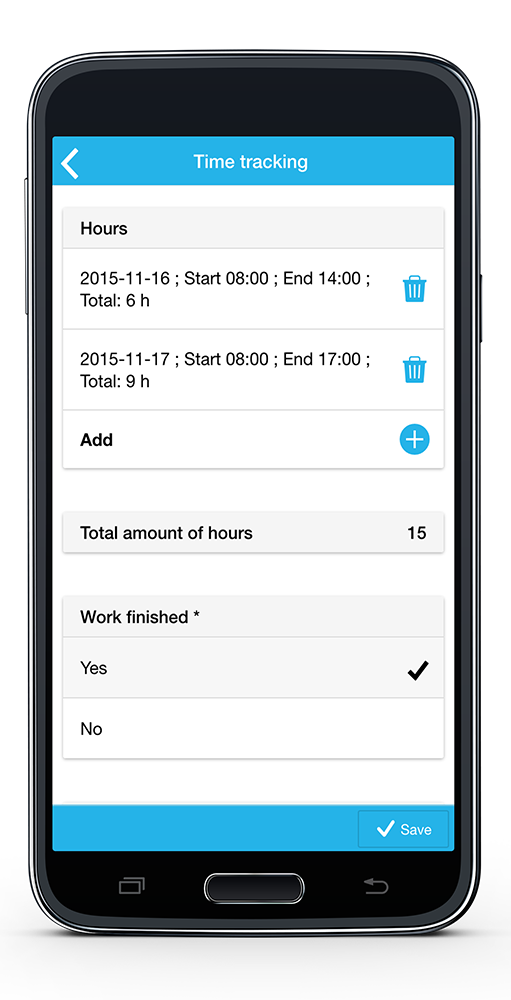 Automatically insert the date and time.
Capture hours, breaks, and mileage.
Calculate the hours worked.
Describe the work you've done.
Email the timesheet to the office.
Integrate with payroll or accounting software.