Work instruction
A work instruction is a request to one or more users to fill in a form. You can pre-fill parts of the form, so the assigned user(s) can complete it. MoreApp enables mobile users to receive these pre-filled forms, collect data on location, and submit completed forms with photos, notes, signatures, GPS location, and many more.
Rapidly create work instructions and share them with the right person in the field. You can send it to any device, whether it is a tablet, smartphone or computer. The work instructions can be accessed and used everywhere. Increase efficiency and let the field technicians concentrate on what they do best.
You only pay for the use and testing is free!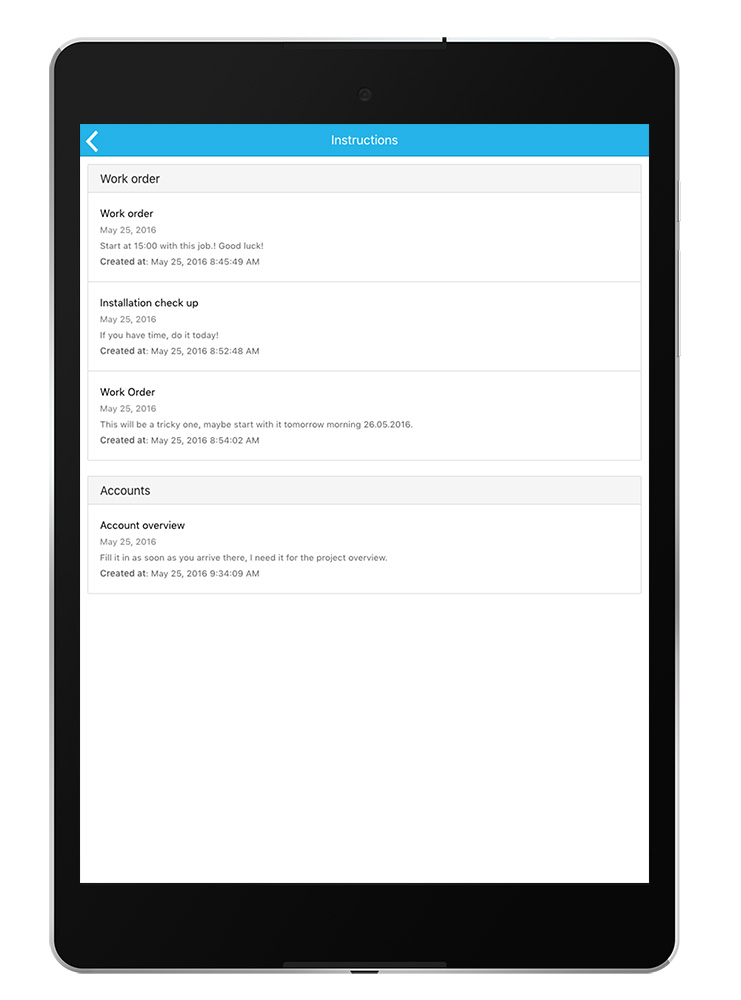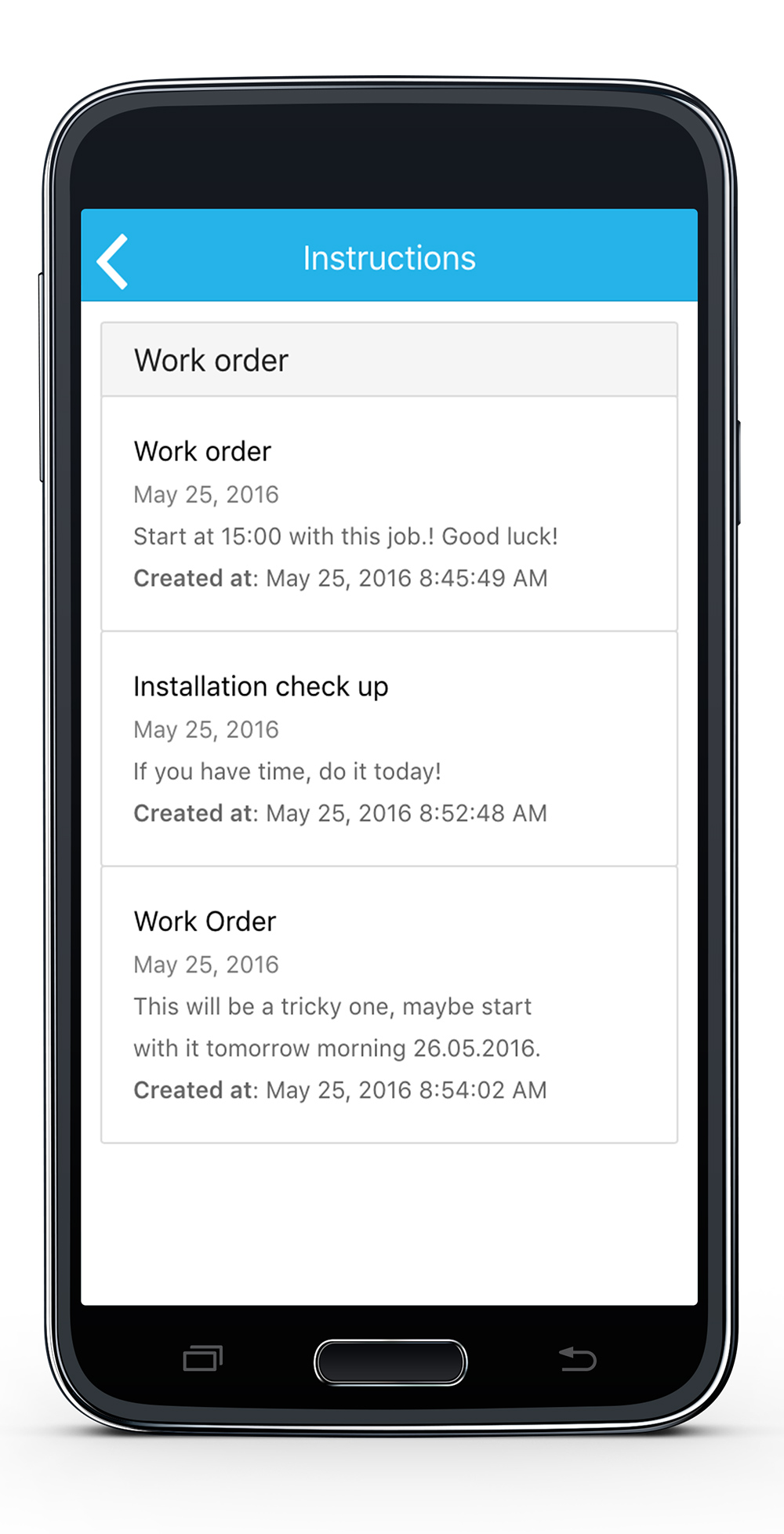 Pre-fill forms at the office.
Send the instruction to one or more users.
The user receives a push notification.
Can be send right from your IT system.
Unlimited number of users.