Work Order App
Use our work order app to easily and quickly create digital work orders on the go. Add photos and signatures, import customer and material data, and integrate with CRM, planning, or ERP systems.
You only pay-per-use and testing is free!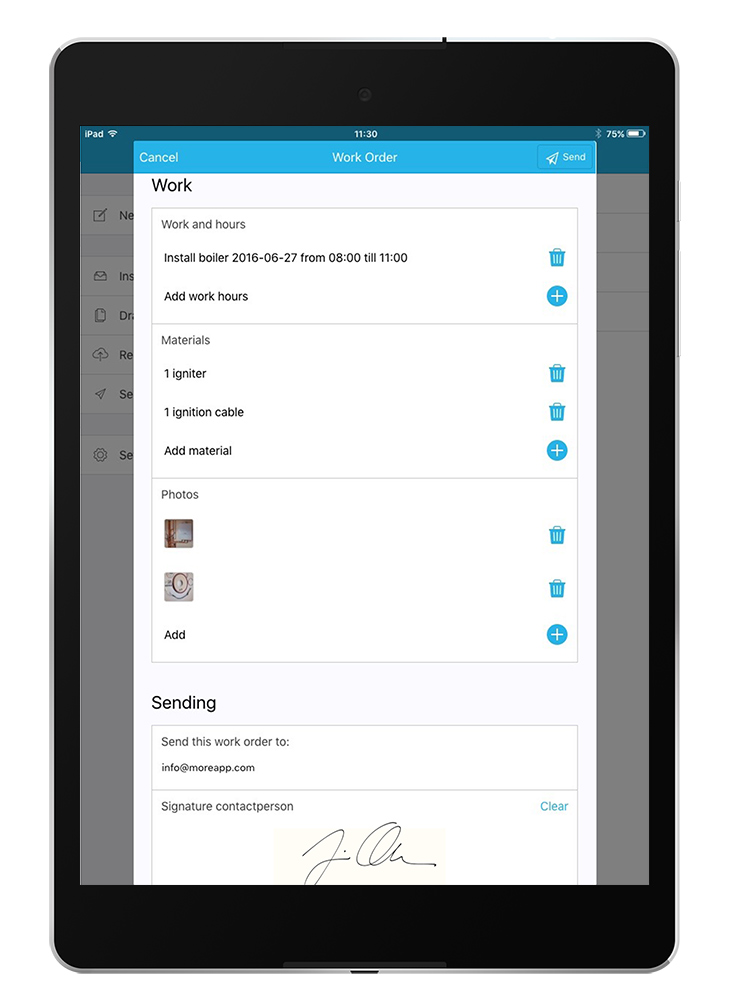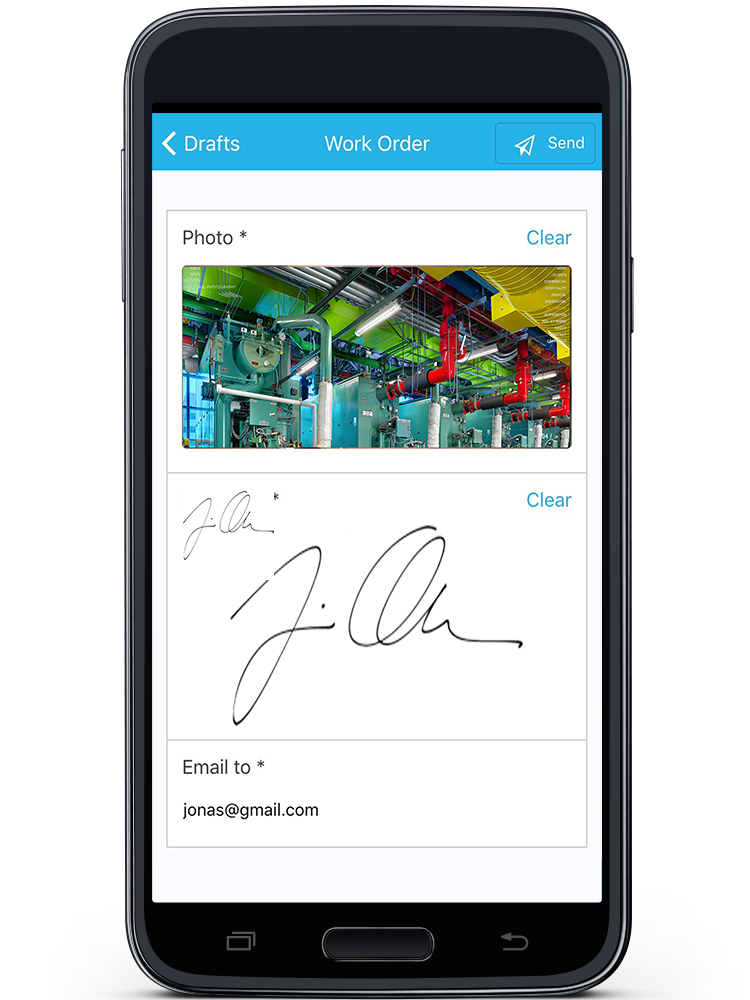 Import customer and material data into the form.
Capture the hours and activities.
Email the work order to the customer or a colleague.
Integrate with any IT systems.