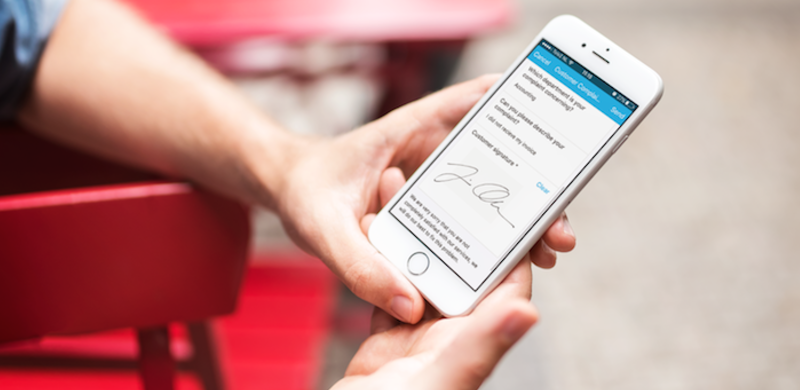 Advantages for Account Managers
Account managers are very valuable in any company no matter the industry because they have the responsibility to build relationships with many customers. Besides keeping the customers happy, they also have to keep track of sales. Which means a lot of paperwork!
Account managers have to show the progress through sending reports to the customer, and internal and external stakeholders. This information has to be done without any errors. To correctly fill in all those forms can take a lot of time. This is where MoreApp comes into play! The account manager app takes a workload off from Account Managers. Digital forms make the job easier and more effective.
Benefits of MoreApp Digital Forms App
Let's put this into a perspective: Let's say you have 100 clients, each of them has a record. The records are stored in alphabetical order to make the searching process more structured. However these forms are available to you only as a hard copy, which means that anything can happen: they can get lost, misplaced or ruined. With digital forms filling in surveys, sales reports, complaints, and sales orders can be done in just seconds.
There are many other benefits of using MoreApp digital forms app such as:
As of September 15th, 2016 signing-up with MoreApp you will have automatically a Forever Free account. This means that you can use all the basic features with a limitation of 100 credits per month.
Read more about how MoreApp helped an account manager of Hodij Coatings or check MoreApp's Help Center for instructional videos.
Do you have any questions? We are always here to help you. Contact us through our online live chat, email or give us a call.
*Rules are applied in order to hide or make a field visible. For example: During a survey, if you answer a question "Yes" or "No" fields containing questions relevant to that answer appears.