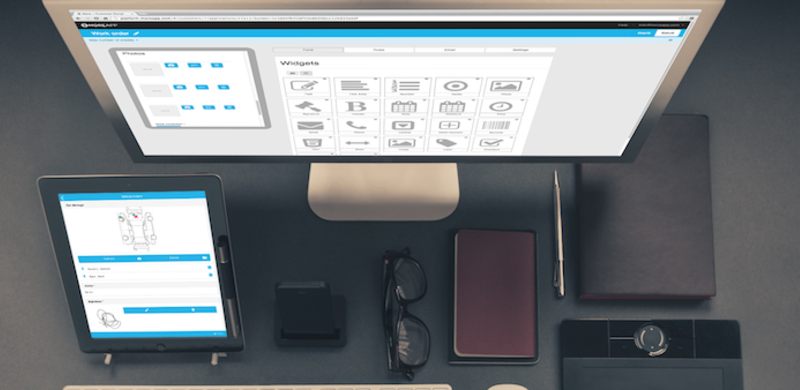 What is a Digital Form?
A digital form is an electronic version of a paper form. Using digital forms gives you access to every form in any location. You save time and money that others are spending on the pre-printed forms. Filling in forms electronically on your computer or mobile devices eliminates the costs of printing, storing, and distributing paper forms. The forms can be filled in faster and they are more accurate because digital forms can be looked up automatically and validation of information can be made.
The Added Value of Digital Forms
Digital forms have features which paper forms do not have. This adds value to your forms. You can use the photo camera, automatic time-tracking, username, and geolocation in your forms. The filled in information is sent to the database, where the data is always available. With digital forms, data can be organized easily according to variables like city, customer name, address, or other important information. That makes looking up and sorting the necessary information easier. Data is always synchronised and the users have access to it from anywhere in the field.
MoreApp Forms
MoreApp digital forms are suitable for companies and organizations in every industry that collect and register information on location. Users are for example installers, mechanics, facility staff, maintenance staff, inspectors, home care employees, marketers and security guards. MoreApp is currently used in construction, health care, the automotive industry, horticulture, industrial companies, government, off-shore, and education.
Benefits
Next to the benefits for your own business, the usage of digital forms contributes to the sustainability of our planet. What happens if you decide to convert your current paper forms into digital forms? You will save thousands of trees, tons of water, and reduce the usage of many dangerous chemicals!
So why would you wait? Start the change today! Convert your paper forms into digital forms to save time and money.